Guardian First Aid Service has been working in British Columbia and Alberta for the last couple of years. Our clients have been with coal bed methane, pole line construction, movie filming, community events and many others. Our services in include:
OIL & GAS
PIPE LINES
FIRE LINES
INDUSTRIAL
POWER LINES
LOSS PREVENTION
COMMUNITY EVENTS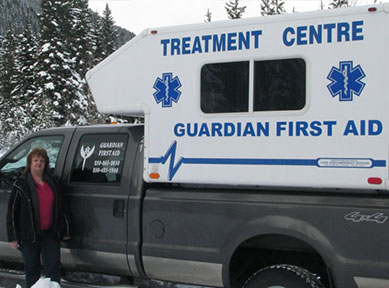 EMERGENCY SITUATIONS
24 HOUR COVERAGE AVAILABLE
DAILY & HOURLY RATES AVAILABLE
LICENSED FOR BRITISH COLUMBIA & ALBERTA
Contact us today for more information.